(Series) Top 3 Things to Know Before you Remodel
We've spent a lot of time in our homes in recent years. With current market uncertainty, many of us will stay put while craving an inspirational refresh. Sometimes we must address urgent unforeseen repairs caused by leaks and weather while the true motivation of increasing the equity in our homes takes larger projects like remodels and additions. Regardless of how involved you as the homeowner are, the key to your project running smoothly isn't just about the design, but proper planning and execution.
In this series we'll explore how to prepare for your project, how to select the right contractor, and how to manage your remodel so it stays on track and within budget. If you have any questions along the way or have any questions about your own home improvement project, ProHow's here for you every step of the way.
Top 3 things to know before you remodel series:
Part 2: Pick the right contractor for your remodel
Once you have scoped out your home improvement project, your next step is to find the right contractor. Many people choose contractors out of convenience or because they offer the cheapest prices, but there is a lot more that should go into this decision. The contractor you choose may be the difference between a finished renovation that you love or a project that is completely botched and running you over budget, in fact, over 50% of home renovators have had negative experiences with the contractors they ended up choosing [source]. Contributing to these negative experiences are contractors who couldn't finish the project on time, went over budget, did poor quality work, created safety hazards that resulted in injury, and even some who ran into legal issues from not having the proper licensing. Talking to multiple contractors, seeking second opinions, and taking the time to properly vet your options can help prevent this from happening to you.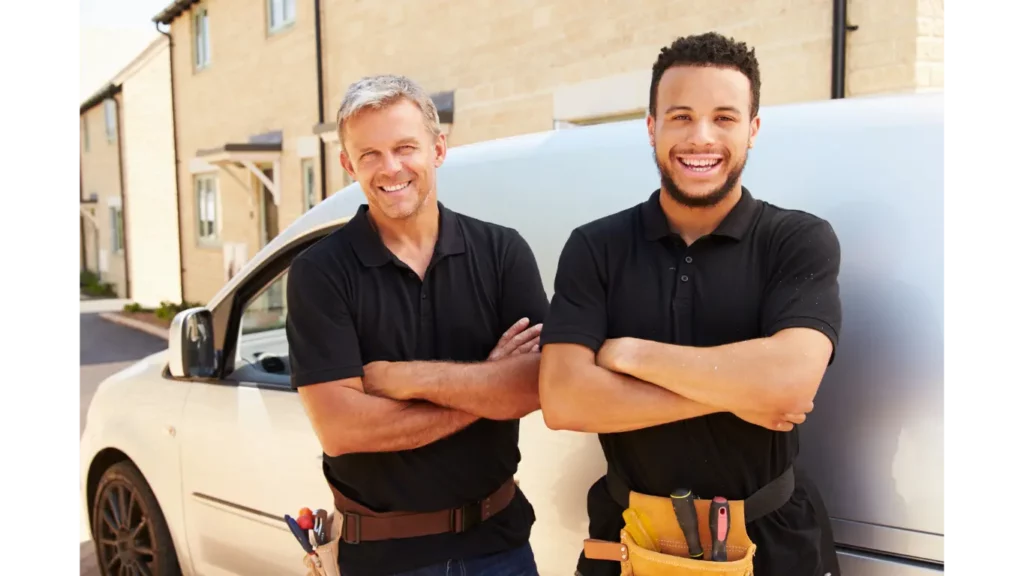 Identify the type of contractor you need for your home remodel
To begin, you are going to determine what kind(s) of contractor(s) you need, or if you even need one at all. If your project is relatively simple and you feel that you have the ability/time to do it yourself, you may be able to skip hiring a contractor and save some money by DIYing. This will require significantly more upfront planning and research on your part to ensure you're familiar with all aspects of the project including codes and standards, have the proper tools and materials, and that your project doesn't cross over into areas where a licensed contractor is required by your municipality. If you're comfortable DIYing your home remodel but don't know exactly where to start, have specific questions, or want to run your plan by a general contractor or specialty tradesperson to make sure you're covering all of your bases, you can always reach out to a DIY Pro at ProHow.
If your renovation requires structural changes to your home, a licensed contractor to comply with local code/regulations, or if you don't have the time and/or skill to do yourself, you are going to need to hire a contractor to complete all or some aspects of your home improvement project. First, you need to identify what kind of contractor the project requires: a general contractor, specialty contractors (such as an electrician, plumber, carpenter, roofer, tiler, etc.), architect/structural engineer, interior designer, etc.
Do you need a General Contractor or can you project manage yourself?
Large home renovations are likely going to need a general contractor who will help you oversee the entire project by planning out what needs to get done, when, and by who. General contractors should be knowledgeable about the codes and standards in your area that you may not be aware of, and they also have access to many subcontractors if they're need for specialized tasks. If your home remodel project is focused specifically on one aspect of your house like a kitchen remodel or bath remodel, you most likely do not need to hire a general contractor and can look for a single or team of specialty contractors. Specialty contractors focus on specific structures or systems in your house and include plumbers, electricians, landscapers, flooring contractors, carpenters, roofers, HVAC technicians, etc. If you decide to go the route of being your own project manager, consider speaking with a ProHow Pro who can help you determine which specialty contractors you should hire for your remodel project and where there are areas of significant crossover between trades such that you can hire one tradesperson to cover multiple aspects of your remodel.
Larger remodels require professional oversight
If you plan to make major structural changes to your home that could impact its stability or safety, you should consider hiring an architect and/or structural engineer. Some of these structural changes include knocking out a load-bearing wall, adding rooms or additions to your home, creating a basement space, removing or altering support beams, and other changes that will affect the foundation of your house. An architect will be able to produce a design for your home renovation that will ensure your home will still be structurally sound and safe when the project is over by factoring in inputs and getting final approval from a structural engineer. You can consider hiring an interior designer if you need assistance in designing or decorating a space in your home. For example, if you are renovating a space to elicit a certain feeling or function, an interior designer will be able to help you fill your space with the correct design choices such as colors, textures, and finishings to do so.
Identifying the type of contractor is the time to start figuring out which professionals you need to look for to make you renovation ideas come to life. You can try to save money by doing the project yourself, but only if you have the skill and a lot of free time to dedicate to it. If you do choose the DIY route, you also will need to make sure you understand all the codes and standards regarding your remodel to ensure the work you do is ultimately safe. This is why many people end up hiring a contractor to do the work for them. You need to figure out which of these professionals you will need to hire for your project: general contractors, specialty contractors, architects/structural engineers, and interior designers. This will be the first step on your contractor search journey.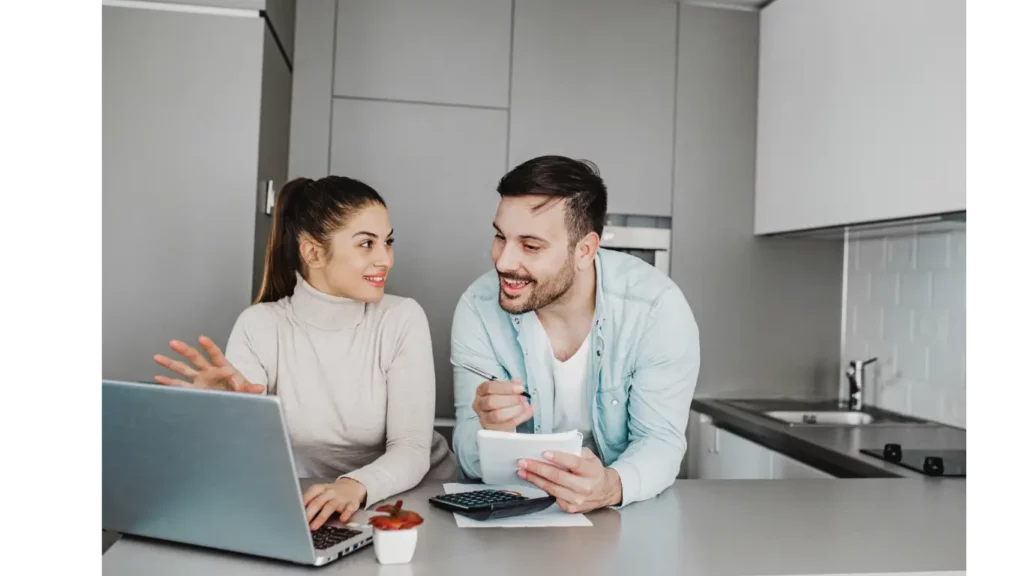 Find the best contractors for your home remodel
Now that you know what kind of contractor(s) you will need for your project, how do you find the best one for your home remodel? There are likely hundreds of home remodeling contractors to choose from in your area and it can become overwhelming to sift through all of the available options. Keep in mind that you are going to want to get estimates from multiple home remodel contractors before you begin your project, so you may need to look in a few places to create a comprehensive list of who to target. Also, consider the timing of when you want to begin your project as this may have a significant impact on the overall home remodel cost.
Start your home remodel contractor search with referrals from friends and family
An easy place to begin your search is to reach out to friends/family who recently underwent a renovation project themselves to see if they have any contractors they recommend. If one of your friends or family members underwent a home remodel in the past, you should first reach out to them to see how they felt about their contractor. Make sure you ask someone you trust to ensure you are getting an honest contractor recommendation and not just a recommendation for a contractor your friend knows personally or may use purely out of convenience. Many people prefer starting their contractor hunt with this step because you can get firsthand knowledge about the contractors work ethic and what to expect from your professional relationship. You can get an understanding of their quality of work and can even ask your friend/family member if they had any challenges when working with this person so you can address them upfront to see if they will be a good fit for you.
Leverage online resources to expand your list and review their work
After you have exhausted family/friend recommendations for a contractor, you can direct your search online. Of course, you can always simply Google "contractors in my area" and sift through the thousands of websites and paid ads that come up until you come across one that look promising, but many people like to use search directories or online marketplaces that list contractors with reviews to help narrow their search. Sites such as Yelp, Angie's List, Google Maps, and HomeAdvisor are just a few of the directories where a quick search will give you a list of contractors in your area with their information about services they offer, reviews from past customers, and pictures of their work. Spending the time to sift through this information will help you narrow down your list of target contractors by excluding those who don't match your job requirements and giving you new ideas for your remodel through pictures of past work that these skilled craftsmen have completed.
Reach out to local homebuilder's associations and trade associations
If you aren't finding what you need online, you can always turn to your local homebuilder's association or trade association. These associations usually keep a list of previously vetted contractors that have a good reputation. To find these see these lists, you will need to search online for your local homebuilder's/trade association site and find their contact information. You can then give them a call or even send an email and they should be able to get you a list of contractors who match your remodel requirements.
Check with local stores and suppliers for specialty contractors
If you're looking for a flooring contractor who specializes in laying a specific type of tile flooring for your bathroom remodel or a countertop installer who's proficient with the unique type of marble countertop you selected for your kitchen remodel, consider asking staff at the stores where you purchased your material if they have any contractor recommendations. Often, retailers will have a board where contractors who frequent the store can leave a card, or the staff will have personal relationships with repeat high-volume customers (the contractors) and know who works with a specific material more than others.
Another place to look for contractors is at your local hardware store. Consider getting to the hardware store very early in the morning, around when they open, to see which contractors are there buying materials for the day. Waking up at the crack of dawn takes dedication and that can be reflected in the contractor's work ethic.
Time your project to market conditions to lower remodel costs
The timing of your contractor search is also a crucial point of consideration. The time of year and the state of the economy can dramatically affect how contractors price their work. The spring and summer months are when contractors are most busy with remodels, so their prices are generally higher around this time. If you are looking to save some money, consider planning your remodel in the fall or even winter months when contractors have relaxed their prices and are more eager for work.
This same line of reasoning applies to the state of the economy as well. During recessions or other down periods in the economy, homeowners put off home improvement projects resulting in less demand for contractors. This creates more competition among contractors, lowering their prices for homeowners as they compete for work. Because contractors want the work in these off seasons/low economic states, you will also have more negotiation power when it comes down to how much you are paying and what the contractor will ultimately be responsible for doing.
Another factor to consider is the current price of materials. We've seen lumber prices soar in recent years resulting in extremely high bids for projects containing wood. As a result, considering alternative materials could help significantly drive down cost or even help justify a more premium/expensive material. If the price of the default material is so high that it's approaching that of a premium (or even preferred) material, it may make sense to pay the marginal difference to get what you prefer. The seasonal shifts in demand for contractors also affect material prices, so plan accordingly.
Finding the best contractors for your remodel can at first seem overwhelming, as there are likely hundreds in your area to choose from. However, you can make this search more digestible by first asking friends and family if they have previously used any contractors they would recommend. If you still need to find additional contractors, consider online search directories, trade associations, and even your local homebuilders' stores to find vetted and reputable contractors. Before you begin to contact any of them for estimates, you should also consider what time of year and what the current economic state is. If your renovation can wait until an off-season to be completed, you should consider doing so, as many contractors will drop their prices, leaving you with more negotiating power.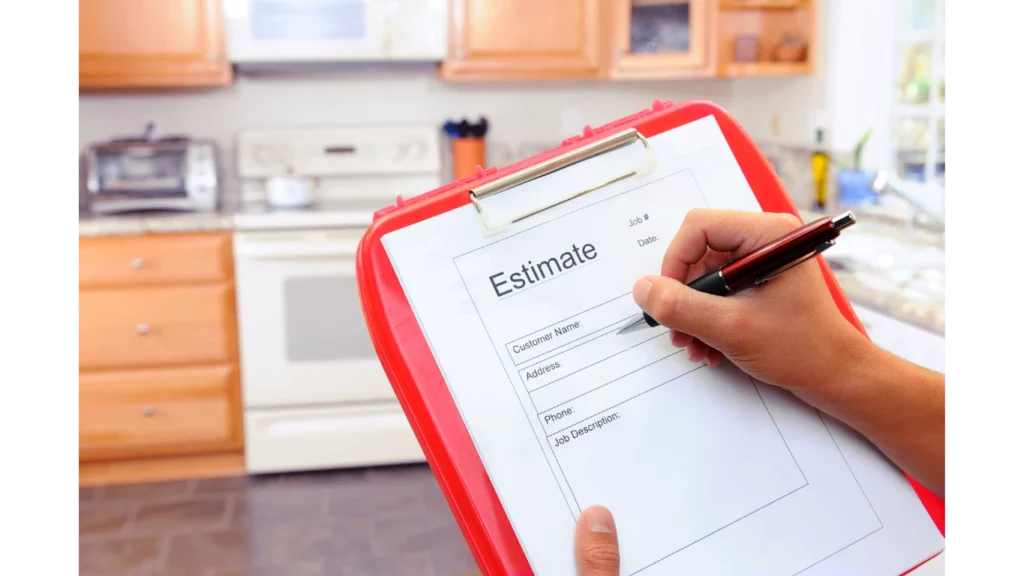 Choose a few contractors to get estimates from
Once you found a few home remodeling contractors that seem like they would be a good fit, how do you choose which ones to call out for estimates? You should plan on contacting 3-4 contractors to come to your home or construction site to give you a detailed estimate of how much their services will end up costing. Getting second opinions will give you a sense of the cost you should expect to spend on contractors and materials for your project. Also, by talking through your remodel with a few different contractors, you will become more familiar with the specifics of your project which will help you make more educated decisions when it is time to make the final choice on design, materials, and finishes. 
Every interaction you have with the contractor, from initial contact to the time spent walking your site, should be used to vet the individual or business to ensure you feel comfortable entrusting them with the project and your investment. To make sure you are choosing quality contractors to receive estimates from, ask them for references, read their online reviews, check their licensing/insurance, ask about their previous experience, and look for signs of effective communication. If you do this successfully, you will be left with 3-4 excellent contractors to choose from.
Check the contractors' websites and reviews
The easiest way to begin your contractor search is to go to their personal or company's website and take the time to read their online reviews. This is where you'll receive the most information about the quality of work the contractor has done and the satisfaction of their clients. When you read these reviews pay attention to ones that mention the contractor's attention to detail (this usually means their work is higher quality), adhering to the agreed upon timeline, ease of communication, problem solving ability when unexpected issues came up in the project, and any key attributes that point to a strong sense of professionalism. If a contractor has reviews that would indicate that they were lacking in one or more of these categories, especially if there are multiple reviews that mention the same shortcoming, this is usually a sign to keep looking.
As you read through their website and reviews, you should also be trying to find mention of the contractor's previous experiences. How long has this contractor been working in the specific trade/field you're hiring them for? Has he/she completed other projects similar to yours? For instance, if you are remodeling your bathroom after water damage, it may be worth choosing a contractor who has previous experience with projects involving water damage over other contractors who don't. This way, the contractor that has the relevant experience may know what to look out for and what additional costs may arise that would otherwise be missed by a contractor less familiar with your situation.
Interview potential contractors over the phone or email
If after looking through their online reviews you have a good feeling about a contractor, you should try reaching out to them directly by phone or email. When you do, you are going to want to briefly outline your project and ask them directly about their past experiences with similar renovations. This will give them a chance to prove their knowledge and give you another point of reference to use when you make the final judgement call. For more significant projects, or as required by your municipality, you will want to ask the contractor for proof of their license, insurance, and worker's comp coverage. This is extremely important, especially to keep yourself protected legally and financially should anything go wrong during the renovation so you're not liable for damages or costs. A reputable contractor should have no problem showing you these documents and you should double check the information through your state's licensing board or the Contractor's License Reference site to make ensure the contractor is in good standing.
Every interaction you have with a contractor should be part of your interview/vetting process. Not only are you reaching out to them for the needed information you're trying to assess how easy it will be to work with this person and if your priorities and communication styles align.
Consider the following questions:
Does the contractor respond in a timely manner?
Does the contractor answer your questions fully and with appropriate detail?
Is the contractor able to plan and discuss this project with you in a way that you can understand?
Do you feel the contractor is trustworthy and will deliver on their promises?
Think about this first line of communication as a trial run of what working with them on the project may be like. If the contractor is already making the process difficult or you're not communicating effectively with each other, imagine how much more difficult it will be to complete a renovation with the individual when you are both stressed and pressed for time and budget.
Schedule site visits with your short list contractors
When narrowing your list of contractors to hire for your home remodel, it is important to take the time to interview them during a site visit. Not only will this provide the opportunity to discuss the details of your project, but it also allows you to get a better feel for the contractor's trustworthiness, skills, and knowledge. During your site visit, there are certain things you should look out for.
Firstly, the contractor should demonstrate that they have ample experience with projects like yours. Ask them questions about their past work, what certifications they hold, and look out for any red flags regarding communication or customer satisfaction issues. Additionally, assess their level of knowledge by asking them questions related to construction codes and standards applicable to your project and specific to your area. Pay attention to how they answer each question and whether they can explain complex topics in simple terms or clarify technical jargon as needed. This will give you an indication of whether you will be able to trust them with your project, as well as their ability to communicate effectively with you throughout its duration.
Lastly, ask the contractor about their involvement during the project, what the business relationship will be like, and a quote for your project.
Will the contractor be part of the team doing the work?
If not, will the contractor visit the site daily?
Who will be your point of contact day to day?
How often should you expect updates on progress and completion of milestones?
What type of pay schedule does the contractor prefer?
How are change orders handled? Is there any padding built into the contract?
Are materials included in the contract? How are additional materials charged?
Does the contractor pass through market fluctuations in material and labor costs?
How long does the contractor warranty their work for, both for labor and materials?
Contact the contractor's references
After you have talked a little bit with a contractor and they have proven that they have prior experience that is specific to your project, have the proper licensing/insurance, and are also a strong communicator, ask them for 2-3 recent references that you can reach contact to discuss the quality of their previous work. It is worth contacting these references, who will usually be people the contractor had a good relationship with, so that you can ask them about their experience with this contractor and if there are any red flags you should look out for. Here's a list from HGTV of questions you can ask a contractor's references to better understand the contractor's ability and reliability. This way, if one of the references tells you something concerning about the contractor, you can address it with the contractor directly before you commit to them or you can decide not to go with that contractor.
Choosing these final 3-4 contractors can be challenging, but it will be worth it in the end. The easiest way to make sure you properly vet these professionals is to go through their online reviews and to contact them directly to make sure they have the proper experience, licensing, and insurance. Make sure to look for signs of someone who is good at communicating, can problem solve, and has previous experience working on a similar project to yours. Once you have a list of contractors who meet your criteria, meet with them in-person at the jobsite to go into the details of what you want done and to start discussing their pricing.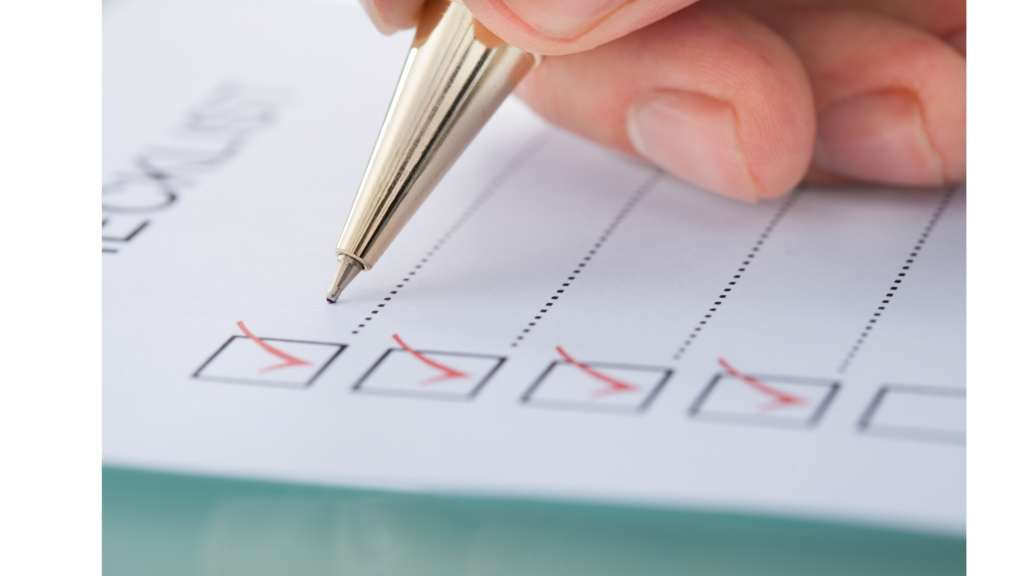 Make the final decision on which contractor is right for you
Now that you have 3-4 contractors and their estimates in mind for your renovation project, how do you choose which one to go with? It may seem to just go with your cheapest option; however, this isn't necessarily the best strategy. Remember, price is usually an indication of quality, so the cheapest estimate you get, especially if it is dramatically cheaper than the others, may leave you with a poorly completed remodel. There are a few factors to consider when making this final decision that should be weighed equally with the cost estimates, most of which are going to be determined through your observation of the interactions you had with the contractor. You want to make sure they are detail oriented, knowledgeable, easy to work with, professional, and can deliver on their commitments.
Create your short list of contractors
Now that you have 3-4 contractor's and their estimates in mind for your renovation project, how do you choose which one to go with? It may seem to just go with your cheapest option; however, this isn't necessarily the best strategy. Remember, price is usually an indication of quality, so the cheapest estimate you get, especially if it is dramatically cheaper than the others, may leave you with a poorly completed remodel. There are a few factors to consider when making this final decision that should be weighed equally with the cost estimates, most of which are going to be determined through your observation of the interactions you had with the contractor. You want to make sure they are detail oriented, knowledgeable, easy to work with, professional, and can deliver on their commitments.
Most of these qualities you've been looking for since first choosing which contractors to get estimates from, but by the time you make this final decision, you should have met all of your potential options in person and now have additional information to go off.
Some questions to ask yourself about the interactions you had with the contractor are:
Did they show up on time?
Did they look and act professionally?
Do they appear knowledgeable about what the renovation process will look like? Or are they constantly having to consult other resources to make their plan?
Were they able to communicate their ideas effectively?
Does the process for the project that they scoped out make sense to you?
Were they able to provide you with a few options on how to go about the renovation?
Did you feel that they were listening to and applying your ideas?
Was the estimate they gave you detailed and broken down into specific categories (ie: materials, labor, demolition, etc.)?
Were they generally respectful and do you feel comfortable with them having access to your home and family?
Many of the answers to these questions are going to come from how you felt during and after interacting with these people. It's almost like listening to your gut-feeling, which may sound ridiculous, but is actually a really important and effective tool when it comes down to making these decisions. Your "gut-feeling" and intuition about these contractors comes from the minor things (body language, mannerisms, characteristics) your subconscious mind picks up through your interactions that your conscious mind may have missed. So, there is legitimacy behind why you may be leaning toward one contractor over another even if they're the more or less expensive option.
Don't get overwhelmed by analysis paralysis
If you get stuck, simply want more assurance than just following your intuition when choosing a contractor, or even if you have specific questions about the discrepancies between price estimates, you can always schedule a video call with a Pro at ProHow. ProHow connects you over a video call with a professional that has experience relevant to your project so that you can ask any questions about your renovation guilt-free and receive that second opinion that you may just need to ease your worries about this choice. The Pros can help you compare your estimates and help you choose which contractor to go with. ProHow's Pros aren't the ones completing your remodel, so there's no conflict of interest. You get the best advice for your specific project, regardless of the contractor's expertise or most profitable solutions.
Read and understand your contract
Before you sign on the dotted line to accept the estimate and terms outlined in your remodel proposal, spend the time to read the entire contract. Look for clauses that detail the scope of work, specific milestones and timelines, and protection for both you and the contractor in case of mishaps. Cristen Martinez, a real estate attorney at Martinez Law, shares that she's seen a significant influx of cases pertaining to general contractors who are not doing business properly and leaving homeowners in the awful position of incomplete or shoddy work [source]. She recommends having an attorney review your remodel/renovation contract (especially new build contracts) to ensure it is comprehensive and protects you in case things go wrong. Attorneys will check for adequate detail in the scope of work, deadlines, permits, licensing, insurance, etc. to ensure you have a solid contract to fall back on that will protect you and your investment. Make sure every single detail of your home improvement or construction project is covered in your contract before signing as this is your single most important source of protection. If the contractor you chose is not willing to add the necessary level of detail to their contract or simply doesn't believe in comprehensive contracts, this may be a reason to consider other contractors.
Each payment made to the contractor should be tied to a specific milestone. Understand your local rules about the maximum amount contractors can require for a deposit and any other payment milestone regulations. Deposits are important to the contractor as it allows them to allocate resources and start ordering materials, but you need to ensure you're not giving too much such that the contractor takes your money and doesn't complete the job.
It's important to document each payment and receive condition lien waivers from your contractor to ensure they are paying their subcontractors to prevent subcontractors from putting a lien on your house for non-payment. Change orders should be similarly handled where the change is documented as an amendment to the contract. If the change is out of your control (like a price increase on materials), ask your contractor for proof and document it in a change order.
Making this final decision is going to come down to your best judgment call. Who do you think will be the easiest person to work with while still getting the finished results you want within your established budget? At this point you should have 3-4 people you have already vetted who you know are capable of quality work, so your decision might simply come down to your intuition. However, if you want that reassurance that you are making the right choice, there are always resources for you to reach out to and get your questions answered.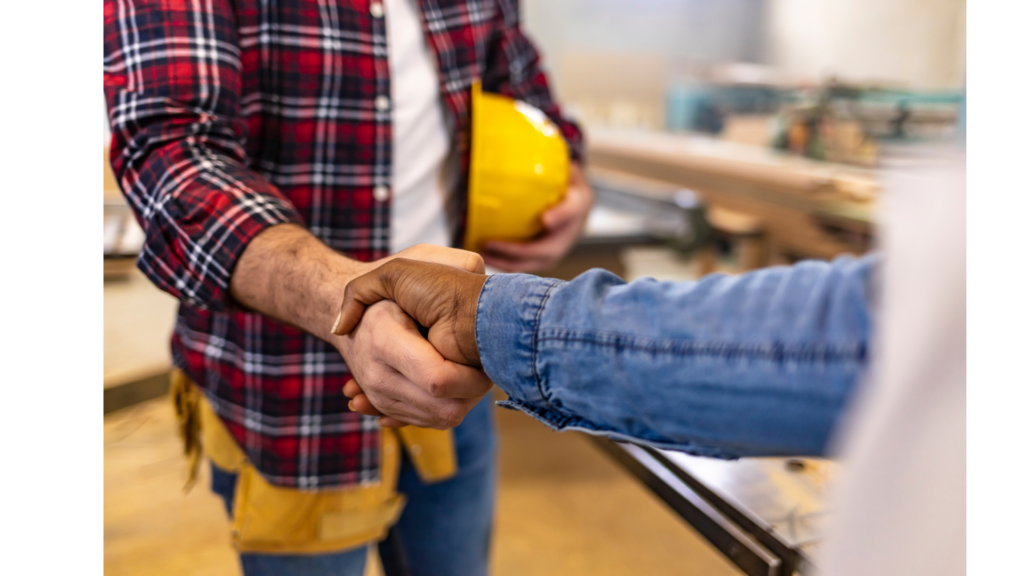 Pick the contractor you feel most confident in
Picking the best contractor for your home remodel project ultimately comes down to taking the time to thoroughly vet your options to ensure your project is successful with minimal frustration. Renovating your home is a big investment, so the professionals that you allow to work on your team should be competent and helpful, not causing you more stress. You can find reputable contractors through friends and family and can turn to search directories or homebuilder's/trade associations if you need to find more options. To effectively choose who to get estimates from you will need to look for signs of effective communication, problem-solving, professionalism, and compatibility. Making that final choice can seem overwhelming at first, however, you ultimately need to choose someone who you are comfortable with and confident in. A second opinion when comparing contractors and quotes can also help reduce frustration while increasing confidence. You can seek this out from friends or family that have had previous experience with home renovations or reach out to a Pro at ProHow to get straightforward advice from a professional tradesperson.
Lastly, now that you've picked a contractor for your remodel, it's a great time to notify your home insurance provider that you're undertaking a major remodel of your residence. Your home insurance company may temporarily adjust your coverage to account for any potential issues that may arise from construction and also the ongoing increase in your home value (that you'll eventually need to include in your coverage). It's best to notify your home insurance company of construction before something happens rather than find out you're lacking coverage for the occurrence.