The perfect tool for those who struggle to start or finish DIY projects.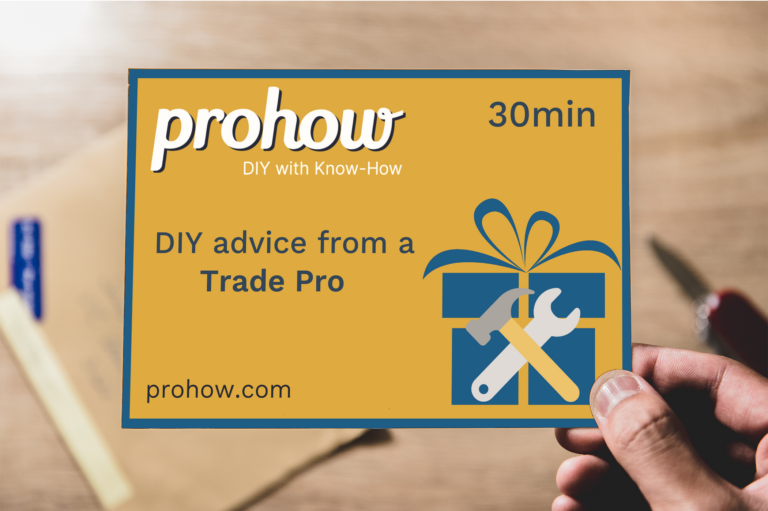 Give the gift of knowledge and confidence with a 30-minute video consultation with a trade professional. Do you know someone who loves home improvement projects but could use an extra set of eyes? Help them conquer their DIY to do list by giving the gift of advice from a tradesperson with know-how.
ProHow empowers home improvement DIYers to tackle more projects by providing answers to their DIY questions. We match DIYers with experienced trade professionals through video calls to help tackle any project plus an extra boost of confidence. Say goodbye to the rabbit hole of online videos and save money by DIYing.