Closing gift or following up gift cards
Help your clients create the home they dreamed of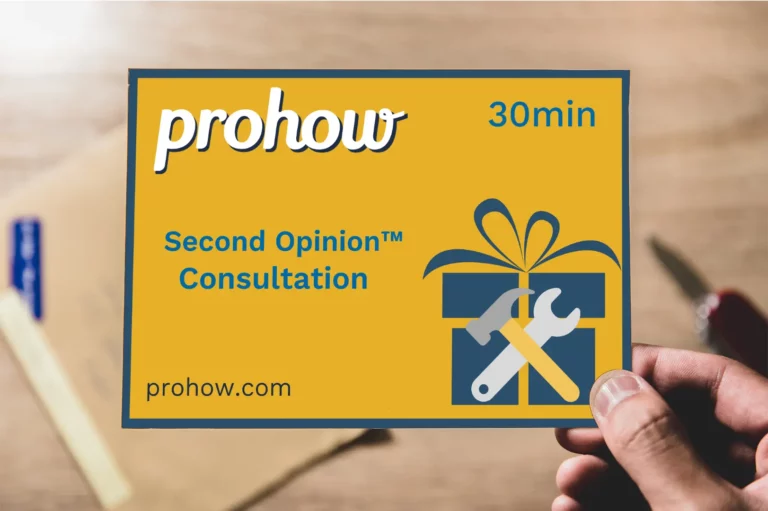 Empower your clients to transform their new homes into their dream homes with a ProHow gift card. Whether they're envisioning a revamped kitchen, luxurious bathroom, or inviting living area, a personalized video consultation with an expert contractor will provide them with valuable insights to kickstart their remodeling journey. This consultation not only assists in scoping out the project's potential but also offers cost estimates and guidance in selecting the best trade professional by comparing quotes or evaluating their shortlist.
Are you looking for a thoughtful gift to follow up with your clients or strengthen your relationship? Look no further than a ProHow gift card, the ultimate conversation starter! Homeowners often contemplate renovating their homes or even consider purchasing a new property altogether. Support them in weighing their options and strengthening your professional relationship by gifting them a consultation with a skilled tradesperson.
With flexible billing choices, including pre-purchase or pay-on-redemption, there's no excuse not to give the gift of home improvement confidence to your valued clients.