(Series) Top 3 Things to Know Before you Remodel
We've spent a lot of time in our homes in recent years. With current market uncertainty, many of us will stay put while craving an inspirational refresh. Sometimes we must address urgent unforeseen repairs caused by leaks and weather while the true motivation of increasing the equity in our homes takes larger projects like remodels and additions. Regardless of how involved you as the homeowner are, the key to your project running smoothly isn't just about the design, but proper planning and execution.
In this series we'll explore how to prepare for your project, how to select the right contractor, and how to manage your remodel so it stays on track and within budget. If you have any questions along the way or have any questions about your own home improvement project, ProHow's here for you every step of the way.
Top 3 things to know before you remodel series:
Part 1: How to scope your remodel
A home remodel project can be a great way to add value to your home and make it more comfortable to live in, but only if it's done right and to your expectations. That means taking the time to plan out the remodel or renovation before you start, from inspiration to overall extent of what you seek to accomplish. If you take the time to scope out your home improvement project before you start, you'll be much more likely to end up with a finished product that you love. And that's worth the extra effort upfront.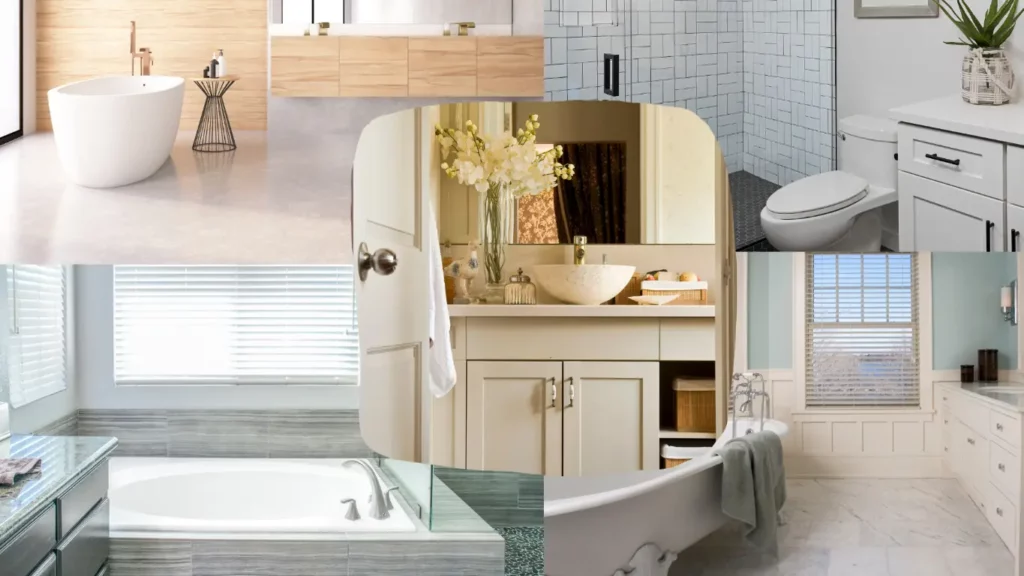 Organize your inspiration
We find inspiration in different places; some ideas come from browsing Pinterest or Houzz while others come from watching videos on social media or even visiting your friends' homes. So many sources of home remodeling ideas can easily become overwhelming, so find a place to capture and sort them to help ease the burden. Pinterest has Pins and Houzz has Ideabooks which are organized by the project. Both are a great place to source inspiration, determine which materials and products were used, and to find contractors who created those spaces.
There are many categories to consider and just as many places to start collecting your inspiration. Consider what's most important to you in this project, are you trying to make the space more functional? Do you want to create a specific feeling when someone enters or is in the space? Do you need to fix the flow of your rooms to match your family's lifestyle? Or do you need to create a new space, like a home office, where you can just disconnect from what's going on around you? The type of space and your intent for the space are the best places to start the many layers of what goes into a home improvement project. From there, you can consider the layout of the space to make it most effective for your needs, materials and color pallet you want to use to convey a specific feeling, and the products and brands to make the space your own.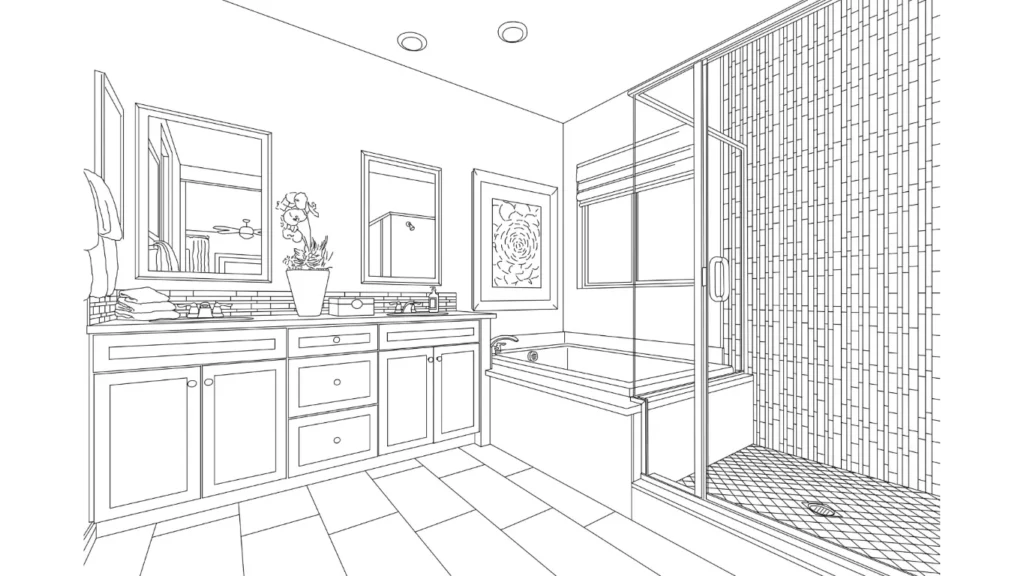 Identify what's most important
With so many factors leading into your inspiration, it's critical to organize what's most important for your remodel. Do you prioritize price more than anything else? Or is the impact on your family's day-to-day flow most important? We must always strike a balance among priorities, there are many amazing sources of inspiration online that aren't always within reach, so taking the time to prioritize which factors are most important up front can save you a lot of reconsideration as the renovation progresses. It may help to create a list ranking the importance of certain elements surrounding your project to help you and whoever else is on your renovation team understand what must be done for you to be satisfied with the final product and which elements can be sacrificed to stay within your budget.
For instance, one of the aspects of your renovation that will require you to prioritize certain qualities over others is when you are deciding which materials to use. Contractors typically do not play a role in choosing materials for the project, which leaves the decisions up to you. However, if you feel like you may want this additional assistance, then make sure to look for a contractor that is willing to participate in this process. If you just need a suggestion on where to get started, you can ask your contractor if they have any recommendations for material vendors specific to your project. There are many aspects to consider when choosing the materials for your project: durability/longevity, cost, maintenance, functionality, sustainability, and visual qualities. Prioritizing which of these aspects are most important to you will make your renovation process much easier when it comes to picking out the materials you will need to have a successful project. If you're not ready to commit to a contractor just yet or are considering DIYing your home remodel, consider chatting with a ProHow Pro for advice or a second opinion.
When choosing materials, you want to consider the cost of the materials and if they will allow you to stay within budget. Some materials are cheaper than others, but you should also consider the material's durability and maintenance. You may save money upfront by choosing to go with a cheaper material, however, if this material is not as durable, its longevity may be decrease and you may end up spending more overall to replace it. Materials that need certain maintenance practices may also be more time consuming to install and more expensive to maintain.
If you're interested in sustainable or eco-friendly materials, there are many options in the market though they may be more expensive or more challenging to install than more common products. Consider reading reviews online to understand the pros and cons of each material and even stopping by local stores to chat with contractors about their own experiences with the material.
Lastly, you want to make sure your materials will be functional for the renovation you plan to do. For example, if you are considering a bathroom remodel, you want to make sure you get materials that are not prone to water damage just like you should consider materials that resist staining if you're planning a kitchen remodel. It may be difficult to prioritize some of these qualities over others, however, weighing these considerations up front will make the actual process of finding, choosing, and acquiring materials that much easier.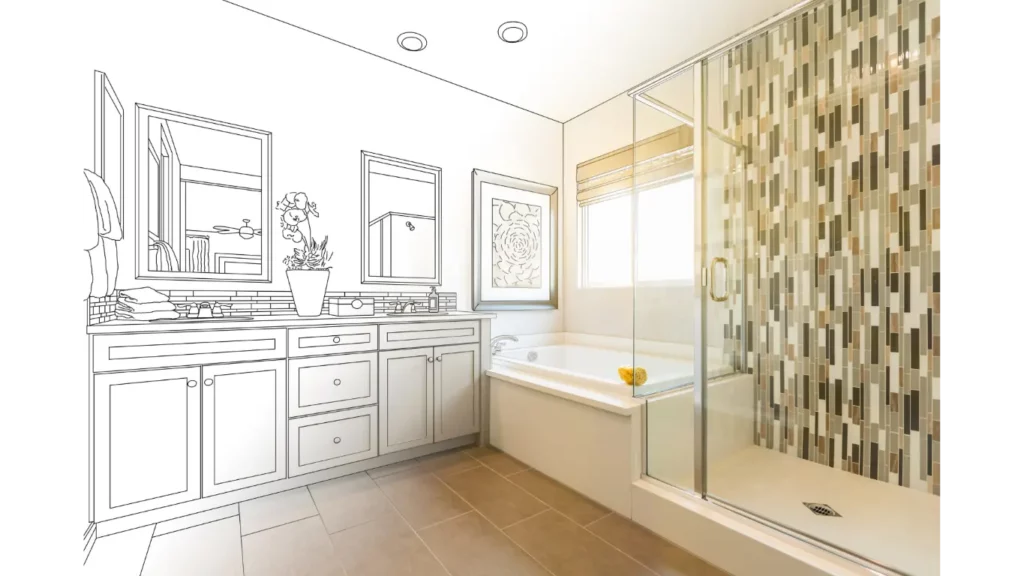 Constrain the scope of work for your renovation
It's important to specifically define what you expect completed (including the quality of the work) and the corresponding timeline and budget. You'll always have a push and pull between these three constraints; you can't increase your scope of work or expectation of quality without increasing your timeline and/or budget. This is where you need to commit to how big or small the project will be, what materials you'll use, and what your price range is.
Another factor to consider, which can have a considerable impact on budget and time, is whether your jurisdiction will require permits for the project. Permits ensure a certain level of accountability through the verification of plans and inspections they may require. With this, permits may increase the cost of your project and push out the timeline due to the paperwork and drawings that may need to be submitted plus the time it takes for officials to come out for inspections. As a consideration when scoping your project, weigh the tradeoff of constraining certain aspects that would require permits to your price point and timeline. You may be able to find contractors who will do the work without a permit but beware of the short and long-term risks you carry as the homeowner.
If you don't constrain the scope of work for your project ahead of time, you run the risk of scope creep which is when the project gradually starts to get bigger and more complicated than originally intended. This relates back to the tradeoff of the three constraints you'll need to balance with your project, starting off with leveled expectations will help the project on track (more on this later). So, take some time at the beginning of your project to sit down and think about what exactly you want to achieve. Once you have a clear (or at least initial) idea, you can start putting your plan to work. If you need help scoping out your project to determine what you can do with a space, which materials to use, or what a reasonable price range would be for your project, connect with one of our general contractor Pros as a starting point for commitment-free advice.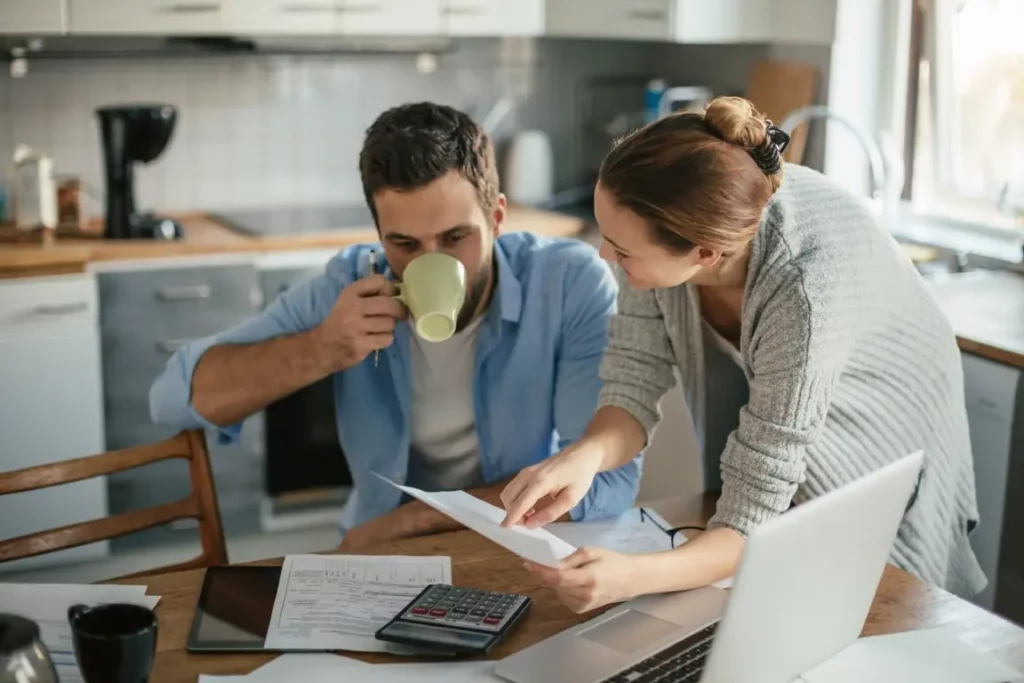 Once you have scoped out your renovation and have a clear idea of what you want to accomplish, it is now time to plan the financial side of the renovation. Assigning budgets for each aspect will help you manage the cost to remodel your home and is the best way to prevent financial scope creep which will leave you spending more money than initially anticipated. By creating an itemized list of budgets by phase and specific elements of the project, you more granularly constrain spend to ensure your project completes within your overall budget. Additionally, this gives you a high-level perspective so you can adjust the allocation to each category if you find yourself needing to spend more or less than originally planned.
You are going to want to have a general budget that you expect to cover all expenses. These expenses will include not only the cost of materials and permits, but also the cost of labor, contractors, demolition, and other soft expenses if your project requires this. It is also important to remember that 10-15% of your home remodel cost should be set aside specifically as a buffer for when unexpected costs come up during the renovation, which is a quite common occurrence. 
If you plan on working with contractors, this list will make it much easier to discuss and communicate your renovation intentions. Leaving budgeting choices to your contractor will give them more control over what the total expenses end up being. Being proactive about your budget and creating a list will provide your contractor with specific guidelines so that their proposed quotes are much more accurate and specific to your project.
What's a reasonable budget? Well, this is a question that is going to vary greatly depending on the type of renovation you plan on pursuing. Generally, in Los Angeles a typical home remodel ranges between $100-$300 per square foot and home additions range between $250-$400 per square foot [source]. However, your budget is going to be specific to you and your renovation. Ask yourself the following questions as a starting point:
How much needs to be spent on materials?

 

How significant are labor expenses, permits, and demolition?

 

How much do you have available to invest in this renovation?
An easy way to gauge the cost of your renovation is to use a checklist and start with high-level market rates for your area.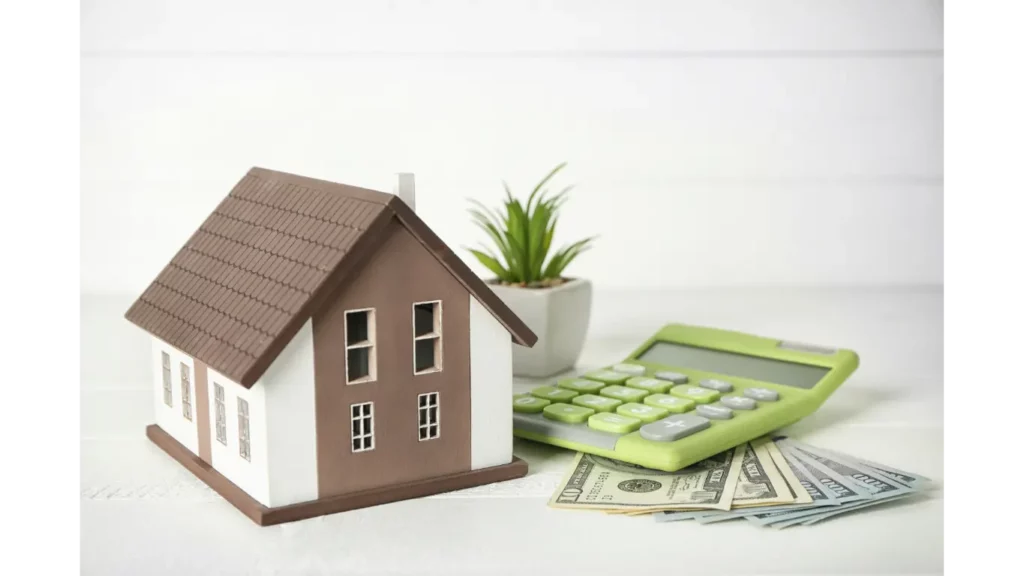 Consider financing options for your project
Renovations can be costly, so it is important to plan out how you are going to fund your project in a manageable way. There are multiple options to consider when financing a home renovation project. If you have the money already available, you can pay for everything directly using cash or check and avoid accumulating additional debt. However, if you don't have the money upfront for your project, there are ways you can use credit or home remodel loans to finance the renovation. It will be important for you to decide up front which method of financing is best for you.
Home equity loans are a common way to finance renovations. This type of loan allows homeowners to borrow money while leveraging their home equity as collateral. There are two types of home equity loans: fixed-rate loans and home equity lines of credit (HELOC). Fixed-rate loans are when you borrow a fixed sum of money with a set interest rate. HELOCs allow you to borrow money up to an established limit, similar to a credit card, but the interest rates can vary. The benefits to home equity loans are that the interest rates are relatively less than other types of loans or credit lines. It is also possible for the interest accumulated from a home equity loan to be used as a tax-deduction if your renovation substantially builds or improves your home [source]. To use home equity loans, you need to have a significant amount of equity in your home already established. If this is not your case, there are other options you should explore.
Another option for financing your renovation is through personal home remodel loans or even using a credit card. For both options, your credit score needs to meet the requirements of the loan as well as having dependable income. Personal loans can be acquired through banks, credit unions, or online lenders and they typically allow you to borrow a set amount of money for a fixed interest rate with monthly payments. These interest rates are usually a bit higher than home equity loans, however, a personal home remodel loan may be more accessible to you if you haven't built up your home equity quite yet. Credit cards can also be used to fund renovations and may be a smart option if you are able to pay back the credit you borrowed when its due, you may otherwise encounter higher interest rates than other options. Personal loans allow you to pay back the money you borrowed over a longer period of time, however, credit cards allow you to borrow money as you need it, rather than just taking out one set loan amount.
There are also government-backed home remodel loan programs that may provide financing options for your home improvement project. Depending on your income, location, credit, and type of home, some federal, state, and local loans or assistance programs may be available to you specifically for home renovations. Some of these government-backed home remodel loan programs are available for renovations that improve the energy efficiency of your home (known as energy-efficient upgrades) or the accessibility of your home (known as accessibility modifications). Energy-efficient upgrades include projects involving improving your home's insulation and installing energy efficient windows, doors, or HVAC heating/cooling systems. Accessibility modifications include the installation of ramps, wider doorways, roll-in showers, or hand/grab rails. It would be worth checking what is available in your area before starting a renovation project.
If you don't have access to these types of home remodel loans, you should check with your contractor to see if they have any financing plans available that will help you pay for your project. Some contractors will allow you to pay portions of what you owe them across monthly installments. This way, you can pay for their service over time rather than having to pay the total amount all at once.
If taking out a loan or credit is not the right option for you, you may have the option of refinancing your home. You will need to work with a loan officer, and this can take some time to get through, but you can end up being able to adjust the amount you are spending on your mortgage and interest rate every month. If you need the cash now to remodel your home, you can lower your monthly mortgage payment and its interest rate if you lengthen the time period over which you pay back the initial loan you took out to buy your house. This way, you can use the money you are saving from your monthly mortgage payment on your home renovation project though you may accrue more interest on your loan over the long run.
When scoping out your renovation, it is important to have a financial plan on how you are going to fund the project. If you don't have the cash upfront to fund all the elements involved in a renovation, there are always other options. Some of these options include home equity loans, personal loans, credit cards, and government-backed home remodel loan programs. Usually, to be approved for these types of loans you need a good credit score, some home equity established (for home equity loans), and potentially other more specific requirements (for government-backed loans). If these options are not available to you, you can consider refinancing your home or even checking with your contractor to see if they can help set you up on a payment plan that works for you. There are many options to choose from, but the finances behind a renovation project should not be overlooked.
Upfront preparation results in a successful project
As you can see, it is extremely important to scope out your home improvement project before you get too far to ensure the outcome is to your standards, within your budget, and aligns with your timeline. Start by organizing your inspirations and identify which aspects of the renovation are most important to you to help you get a better understanding of which outcomes you expect. Next, scope out your budget and financing plan control spending and prevent getting stuck with a half-finished renovation you can't complete. If you clearly define the scope of your remodel upfront, you will be able to communicate your expectations more effectively to contractors and others involved to keep your project on track and meeting your expectations. Scope creep (financial or not) happens on many renovation projects and the easiest way to prevent it is to put in the effort upfront when planning.
Are you thinking about remodeling your kitchen, upgrading your bathroom, or any other renovation? Save your time and effort with a quick video call with one of our Pro's. They can give you an idea of what's possible and approximate costs before you get too deep into your planning. Get a general contractor's expert opinion, hassle-free.